Wilhelmina Children's hospital Utrecht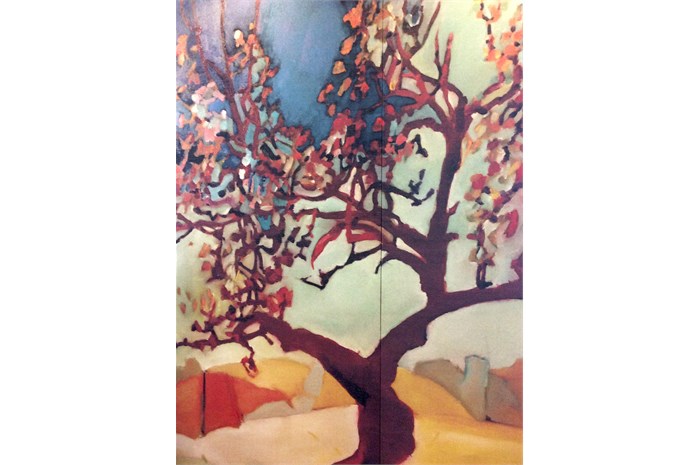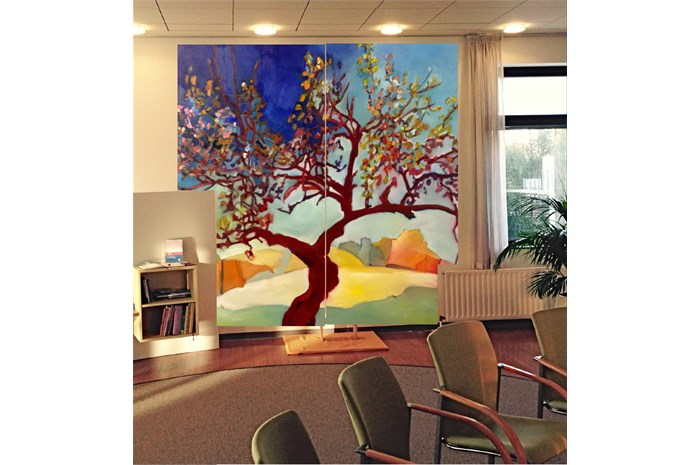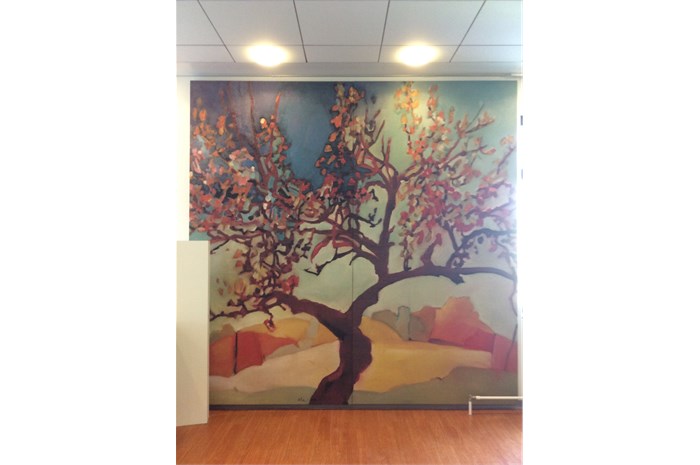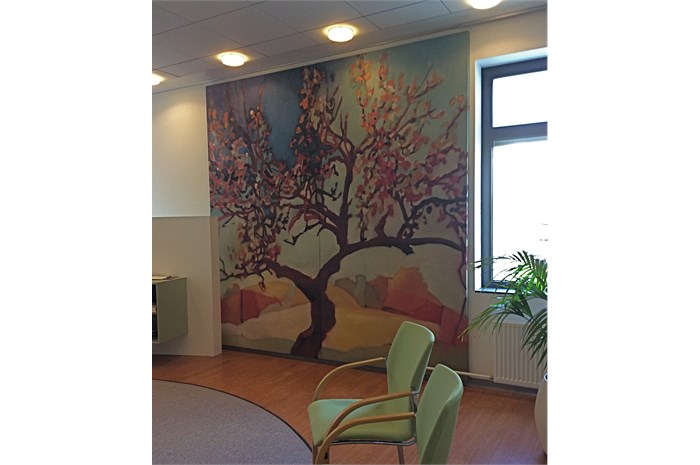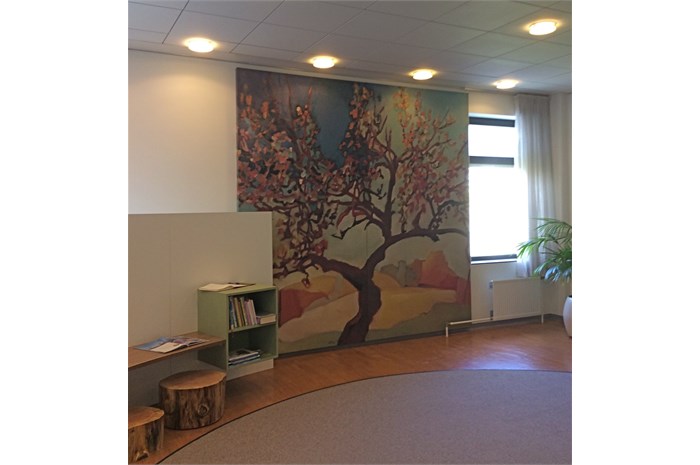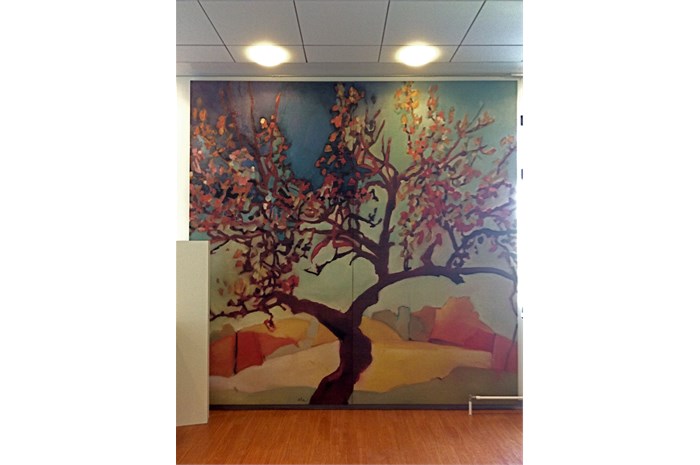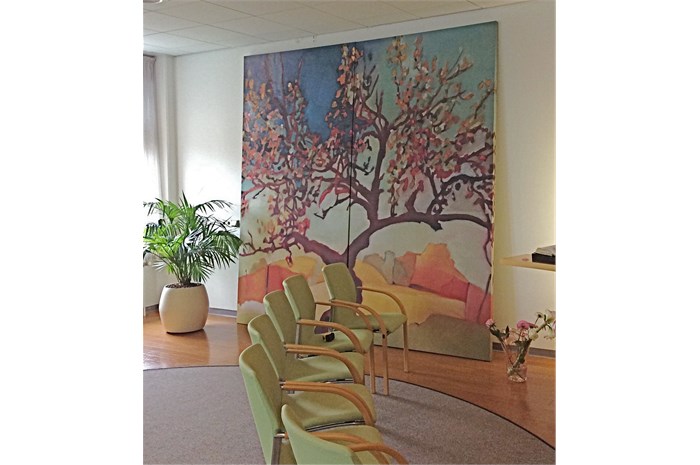 Wilhelmina Children's hospital Utrecht
Art for contemplation room in cancer treatment centre Utrecht
Working title: Red Tree
The design
Painting: Red tree, produced in a woven fabric (2 pieces 150 x 300 mm) stretched on two panels.
The contemplation room in the hospital can be visited day and night. It is a place to retreat, away from the hustle of the hospital / life of that moment. A moment of reflection and thoughts. Maybe to pray and to expierence some comfort. This is the feeling I experience in nature.
Nature gives energy and is for most people an environment that promotes healing. A person feels comfortable in nature.
With one of these colorful trees you bring 'nature in your home' and gives a comforting atmosphere in any room.