Projects
Projects are usually one-off activities that Ella undertakes as part of her artist's existence. Sometimes inspired by new material, sometimes a project on assignment or special workshops or industry designs.
Burkina Faso
January
In 2006 ZONTA 't Gooi with the support of "the wild geese" financed the construction of a "maison de la Femme" in Nefrelaye in Burkino Faso. In January 2008, 4 ZONTA women,
including ella, spent 4 days with the women in this village to get acquainted and to exchange ideas. One of the activities that took place then was a painting workshop with the children, women and men of this village.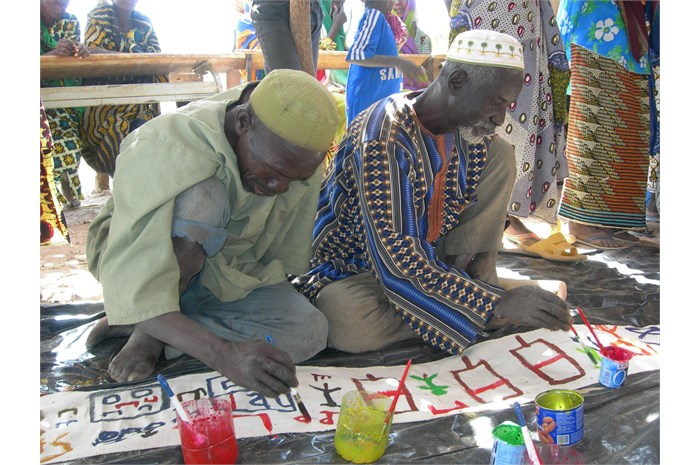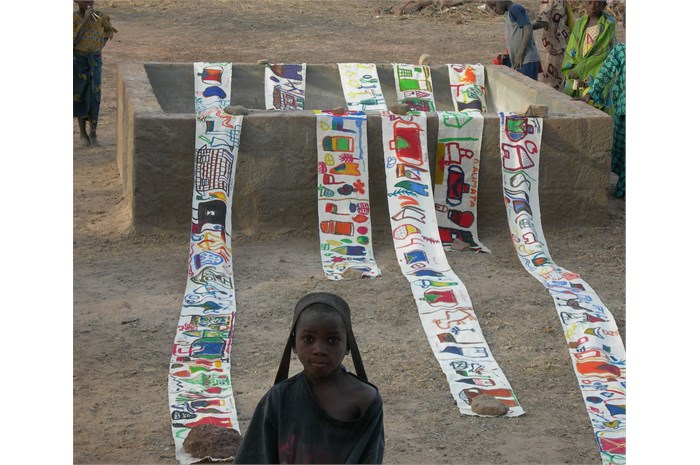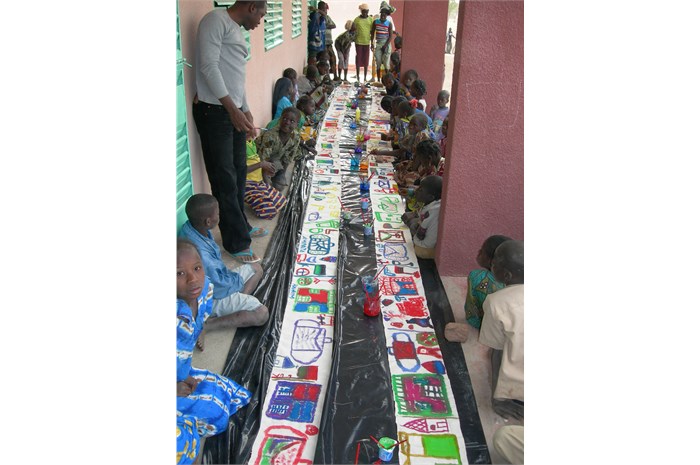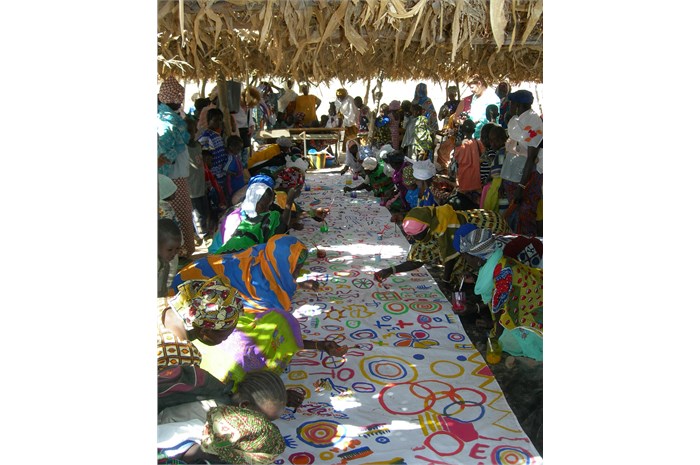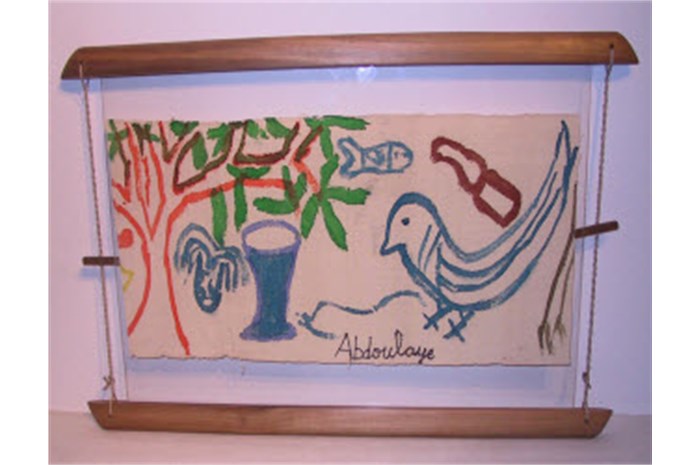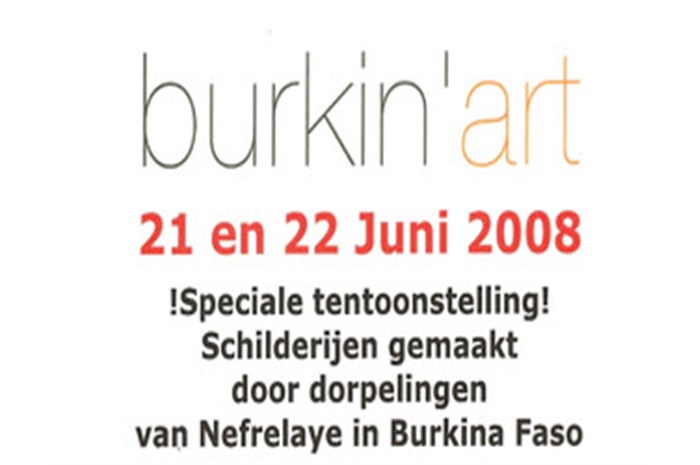 Thailand
November 2000
Project: "The silk walk", painted in Ban Reng Khai (november 2000). Auction in the Siam Society (January 2001)
Bang Reng Khai lies against the Cambodian border. The village is located in the driest and poorest part of Thailand. The inhabitants of Ban Reng Kai live of the proceeds from the exclusive silk which is woven by the women in the village. Women work very hard while the men are only too happy to leave it to them ... Due to the arrival of Lea Dennison, the women of Ban Reng Kai are now aware of how important the cultivation of silk is. This Dutch woman launched the silk weaving project thirteen years ago.
With the arrival of Lea and her project, women in Ban Reng have become more aware of the special product they can make ... the silk which is naturally woven and dyed. The project has been so successful that a store in Bangkok has opened that sells the silk. Children in Ban Reng Kai can now go to school duet o the proceeds of the silk. Mothers who participate in the project can enroll their children in a school scholarschip. To go to school a uniform is required. The mothers often have no money to purchase the uniform... but duet the money that is earned from the silk project education is possible!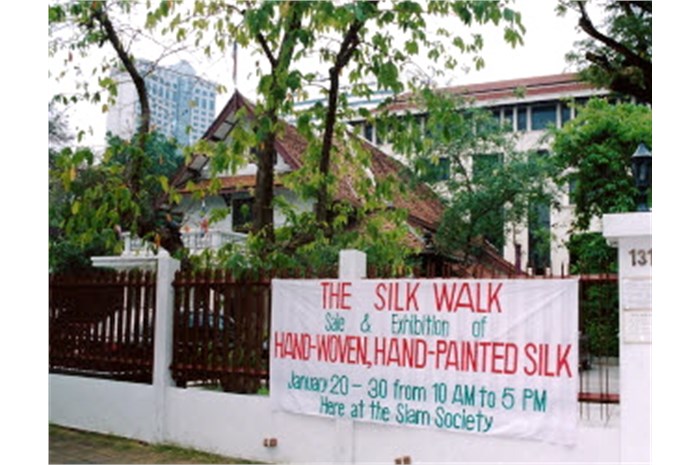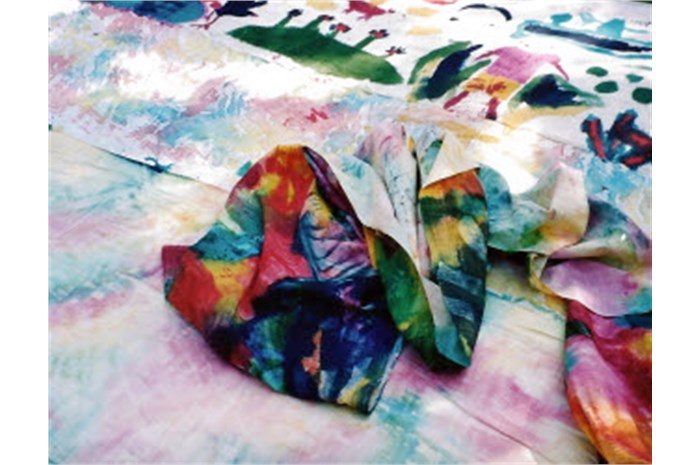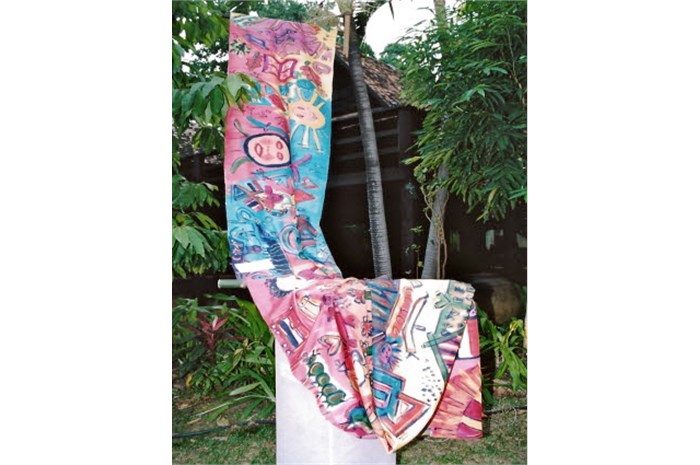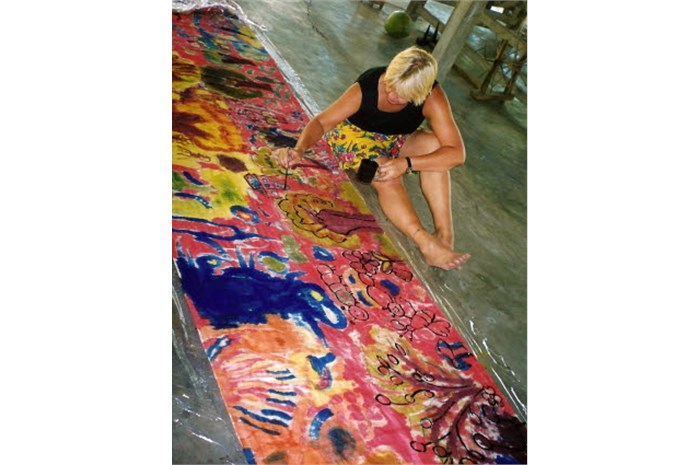 September 2014
Founded on 26 th September 2014 as an initiative of Ella. The objective of the foundation: the creation and maintenance of the 'Virtual Koningsbos', one of the winning entries of the national project "Share your Dream" in 2013 , as a meeting place for young and old, with nature as a school , encouraging sustainability in its broadest sense by doing . VIRTUAL woodlands is planted as a permanent reminder of the inauguration of our new king . This is not just a forest ; This is a unique forest consisting of painted trees . Trees seen through the eyes of young and old ; trees from all provinces of the Netherlands and the overseas territories . This forest can continue to grow each year and can be visited by anyone at any time of the day , rain or shine . Koningsbos seen from above has the shape of a crown. Each little crown represents a painted tree. Feel like taking a virtual walk-through the forest? Go to Virtueelkoningsbos