Exhibitions
In addition to her assignments, ella tries to organise an exposition of her non-commissioned work usually once a year. These expositions take place in out of the ordinary locations: in people's homes or gardens or in hotel lobbies. During these expositions, ella keenly displays an overview of her latest developments as a visual artist
30 years jubilee
ZEEWOLDE
Specifically in the context of Ella's 30th anniversary as a registered professional visual artist a (sales) exhibition was organised. The exhibition took place in the studio/house of Ella at Lemsterweg 81 in Zeewolde. The exhibition was made up of new and slightly older work of Ella, consisting of hand painted ceramic, silk scarves and cards.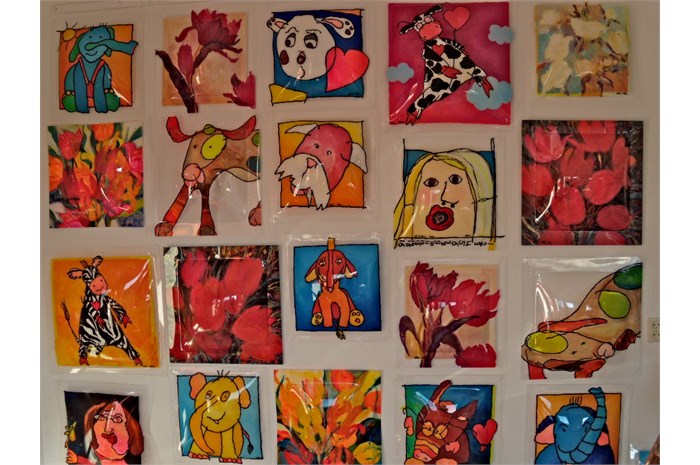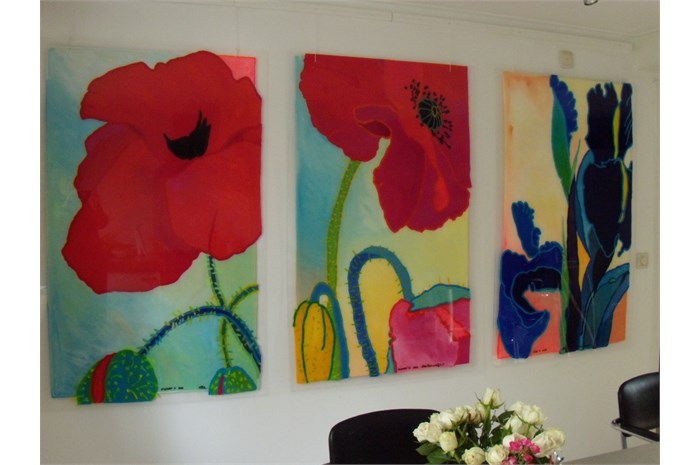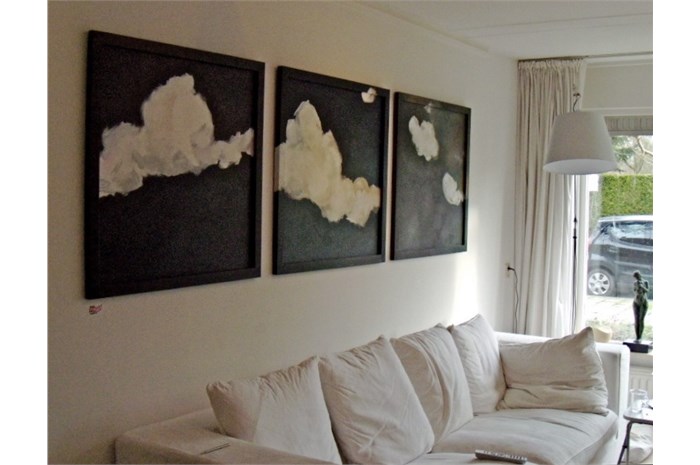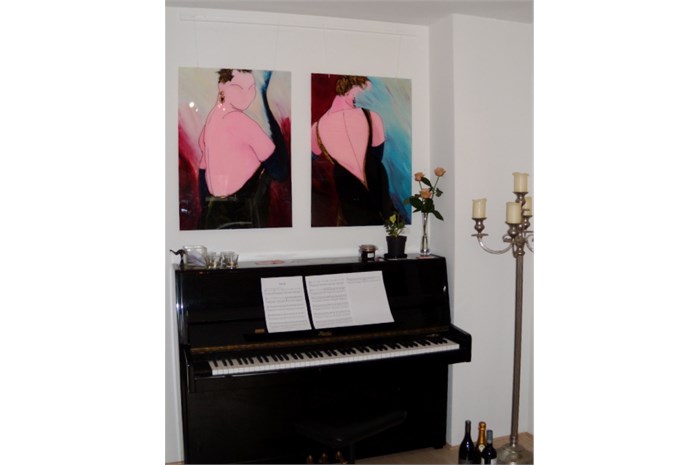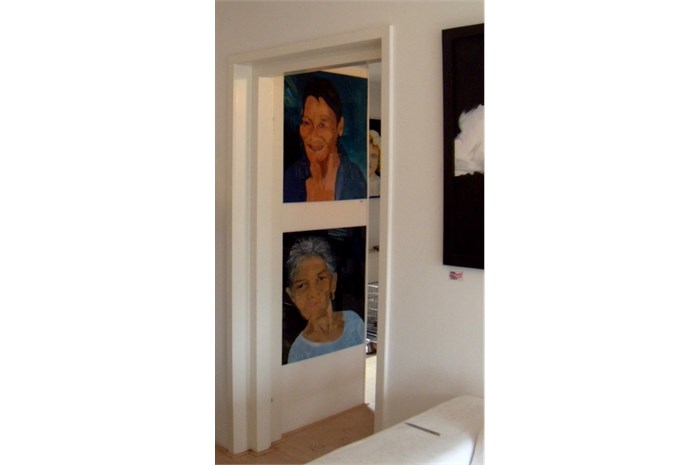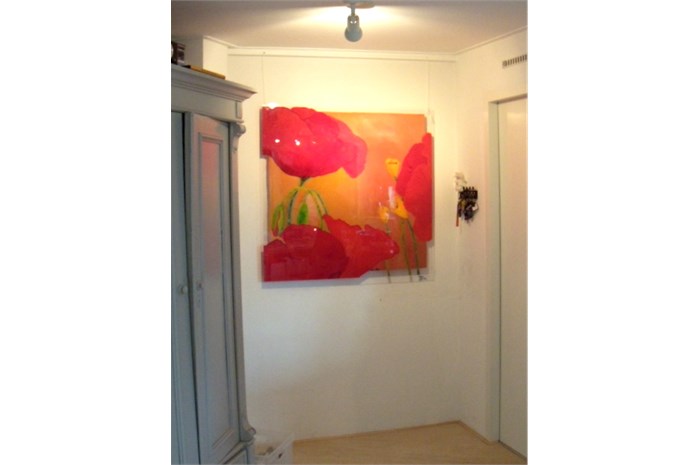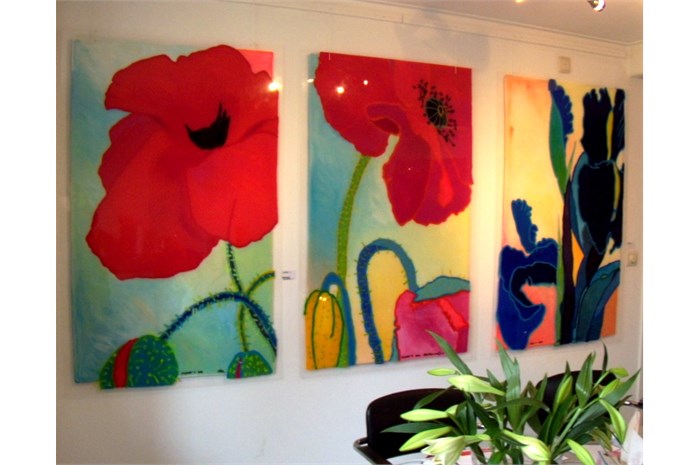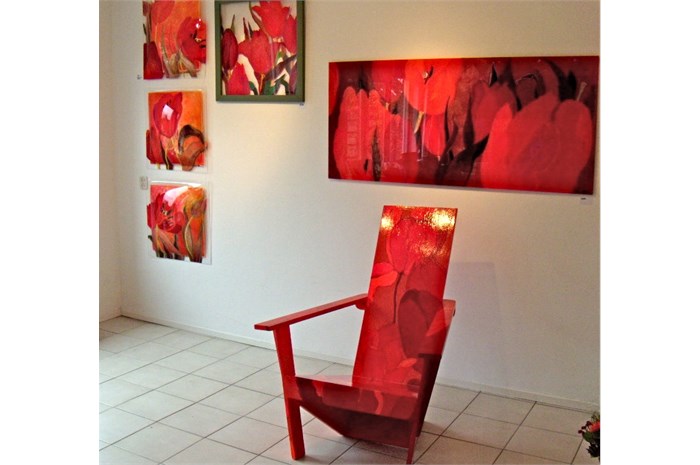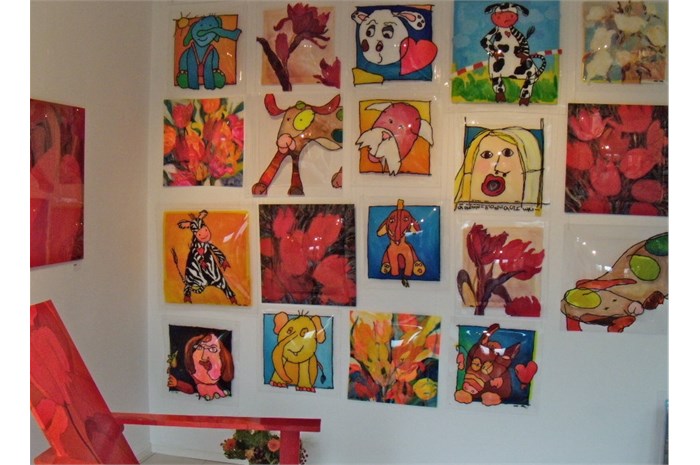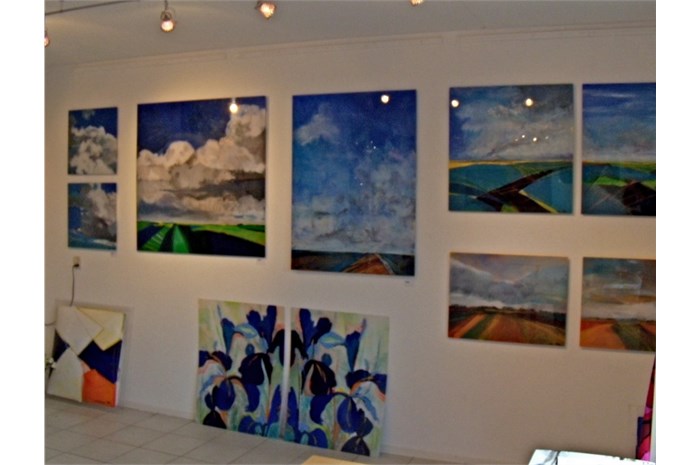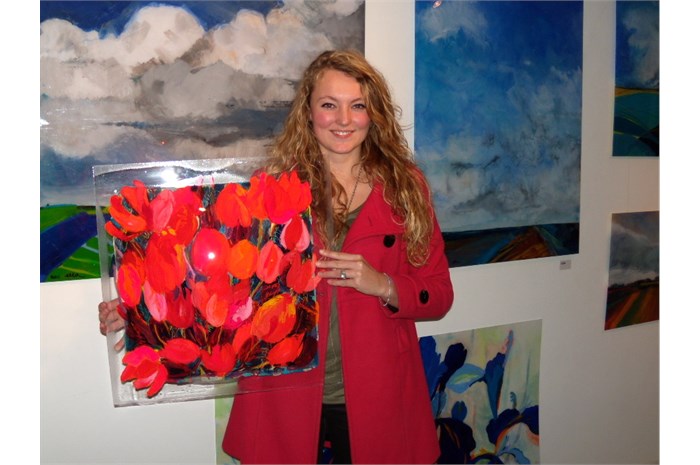 Exhibition
Canadian Ambassy in BrusselIn the Residence of the Canadian Ambassador in Brussels, Avenue Franklin Roosevelt, there was an exhibition of ' my trees '. During this exhibition, I have met the Ambassador of America, Iceland and Belgium. I also discovered how ' trees ' people can connect.
The ' Maple Leaf ' as symbol for canada, created many conversations. ' The tree ' knows no border and is not politically charged.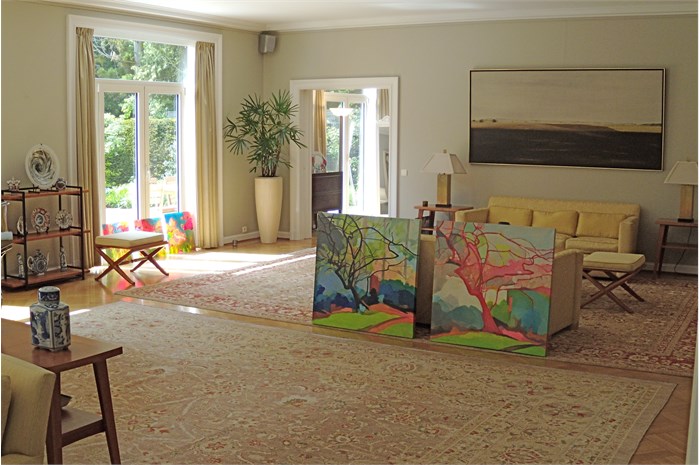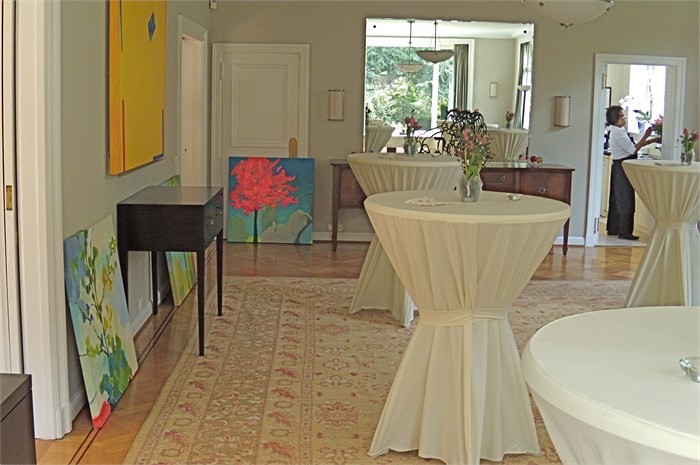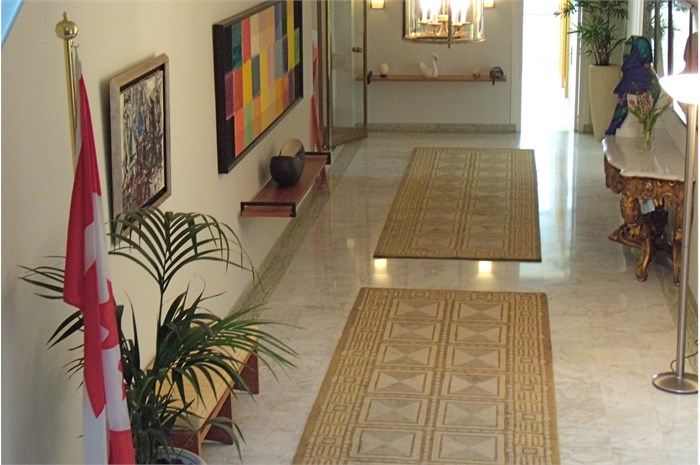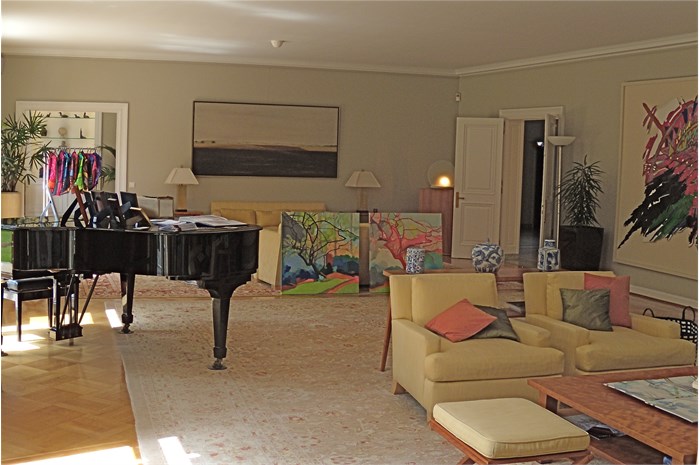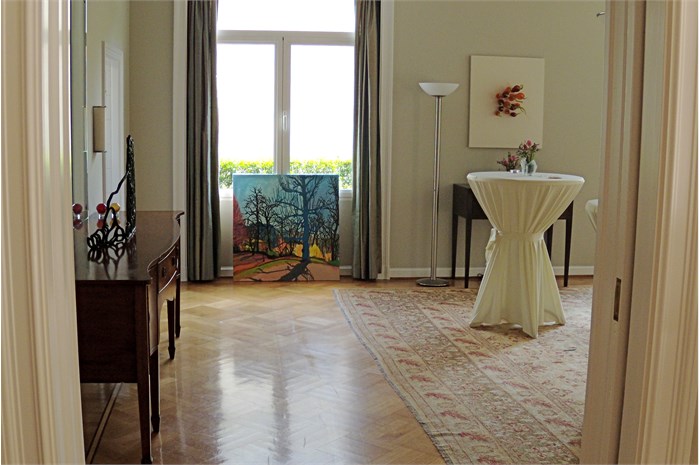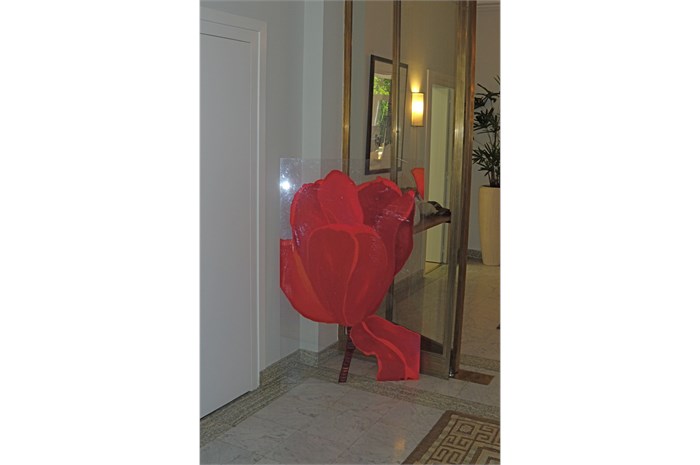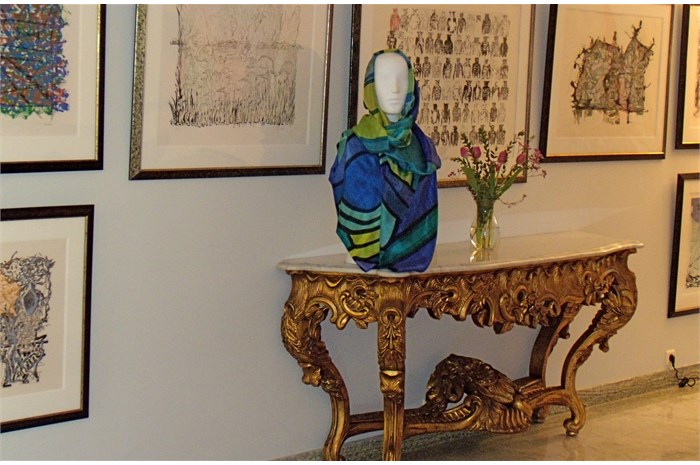 The Floriade
World horticultural exposition FLORIADE 2002 in Haarlemmermeer (once every 10 years)
Landscape architect: Niek Roozen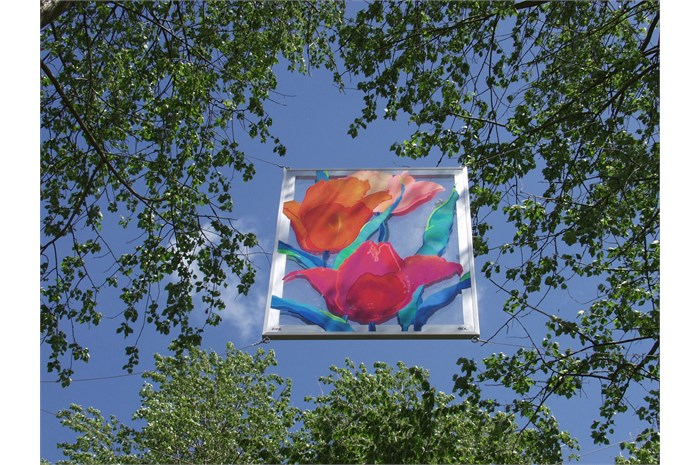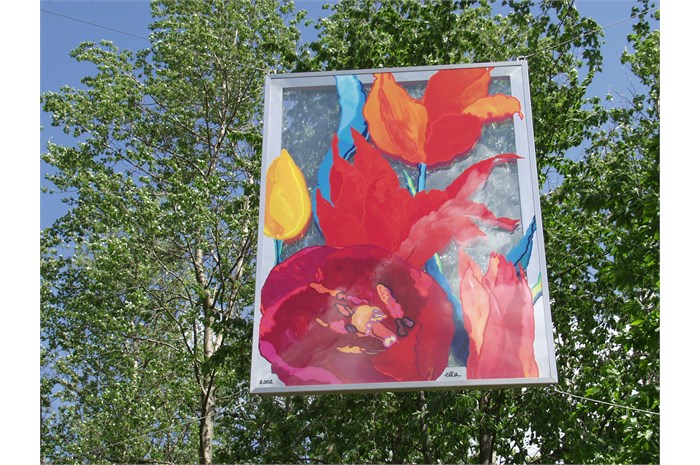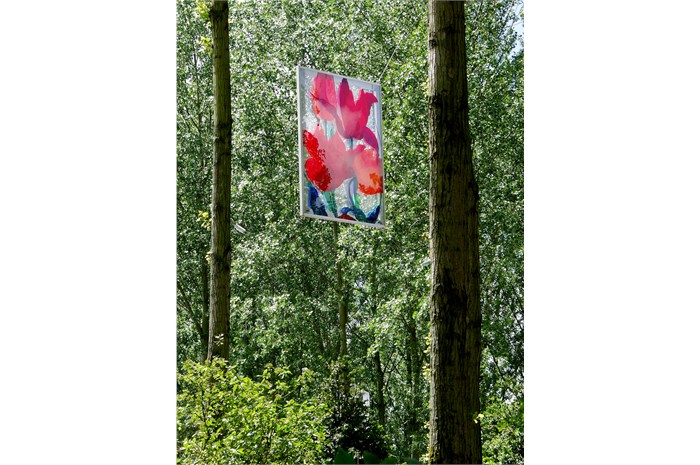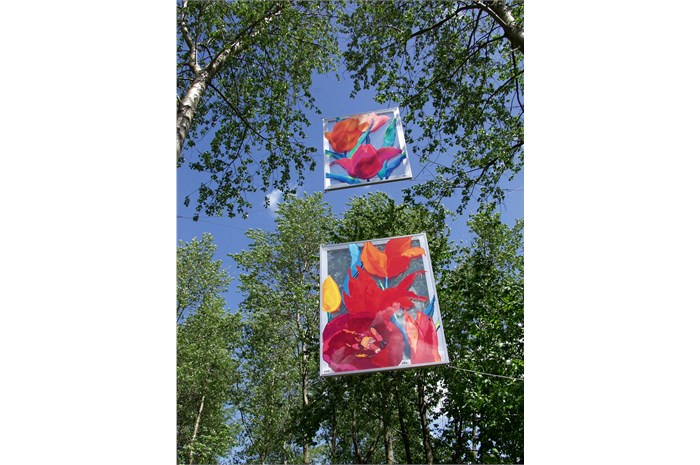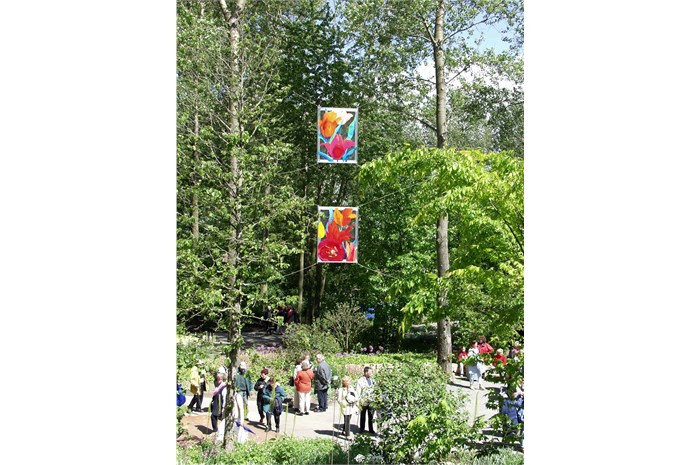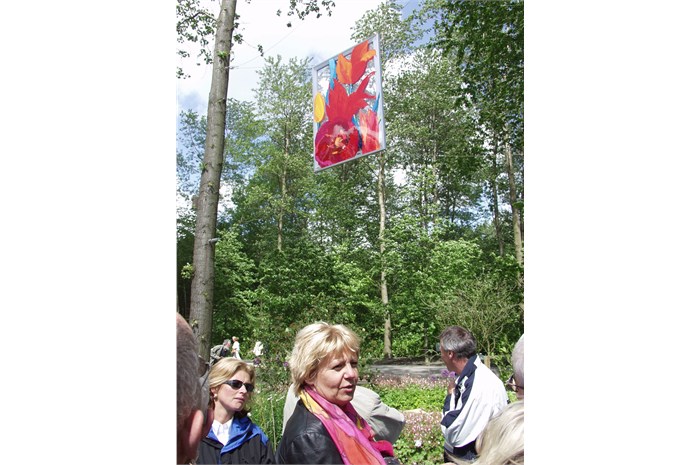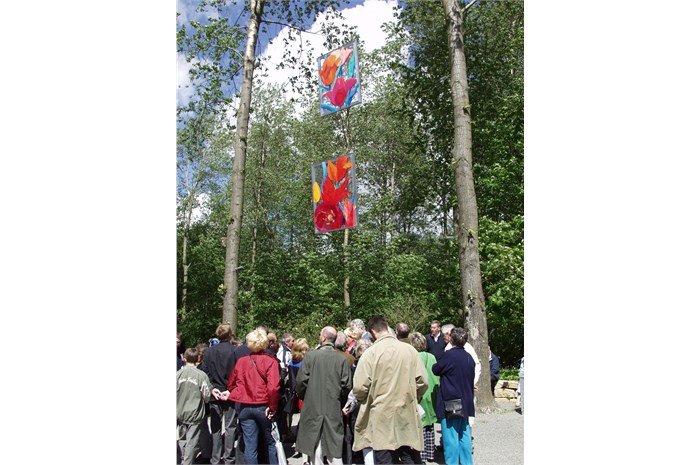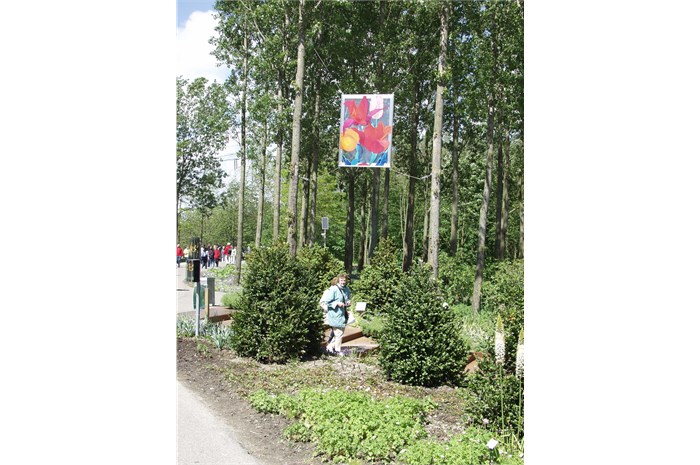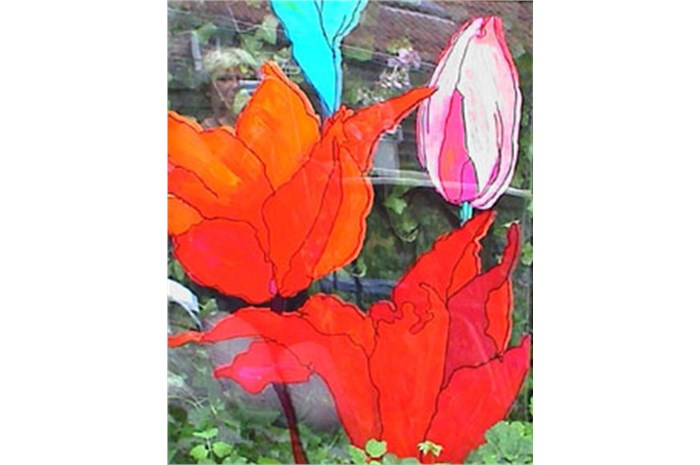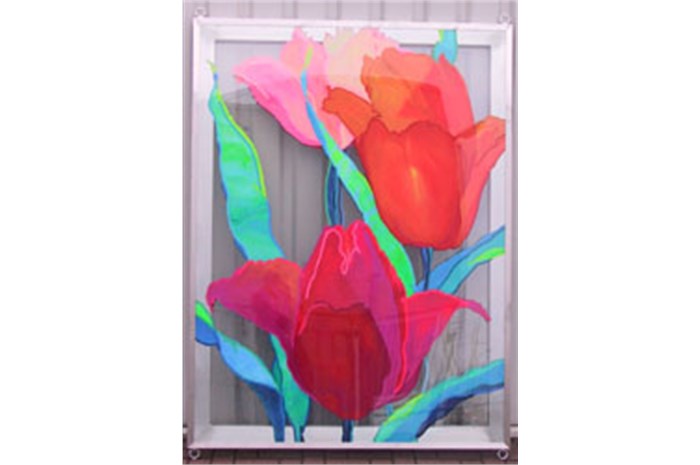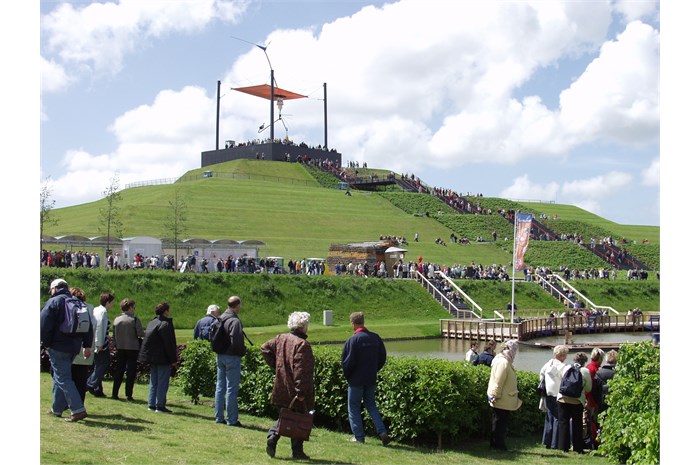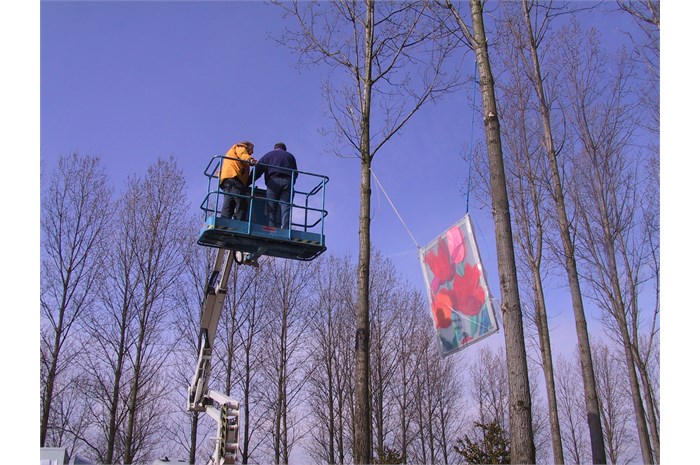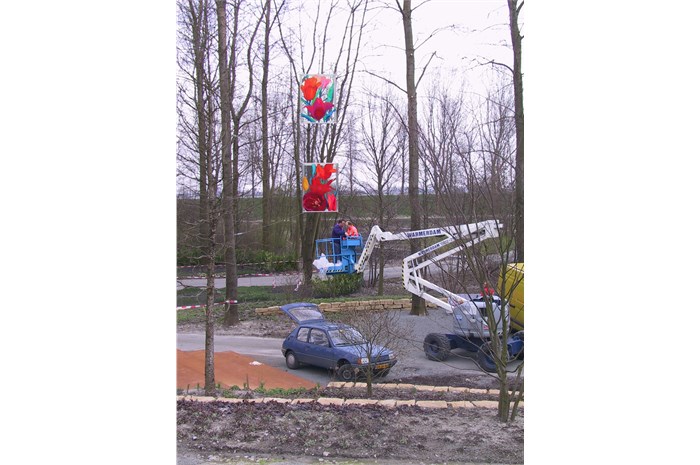 The imagination of Zeewolde
'The dream of Ella'
Location: The imagination of Zeewolde