Workshops
"Masks disappear when painting"
Ella gives in a very inspiring and in an unorthodox manner workshops to companies and to individuals. She makes a valuable contribution to clarify the problems within an organisation
Workshops
Trainingen & workshops for comapanies
Working together is key in many organisations. A succesful collaboration can only be achieved when people communicate unbiased with each other, respect each other, but above all, understand each others qualities. By painting together, the usual proces is interrupted allowing the creativity to come to the surface. Participants get started with brush and colour to deliver surprising and positive results, which will resonate for a long time in tangible paintings.
Ella's role:
- Stimulate and develop creativity among participants.
- To be a catalyst for team building.
- Discuss possible bottlenecks by means of symbols
- Develop vision by teaching looking-techniques.
- To make recognizable participants' potential through painting techniques.
Team building, getting to know each other in a different way. Faster integration of (new) groups at reorganisations and mergers. To kick-off the start of a new campaign/project. In support of te (new) organisational plans: contents and changes stick. Possible cooperation problems/ unveiling of bottlenecks by not entering into a debate, but by getting everyone out of their "normal" role. With a totally different (non-threatening activity) finding out what the weak link within a process is. Outplacement/changing jobs/changes in career. Mapping what your strengths are; visualising you ideal dream job. Painting from your "natural Belbin role".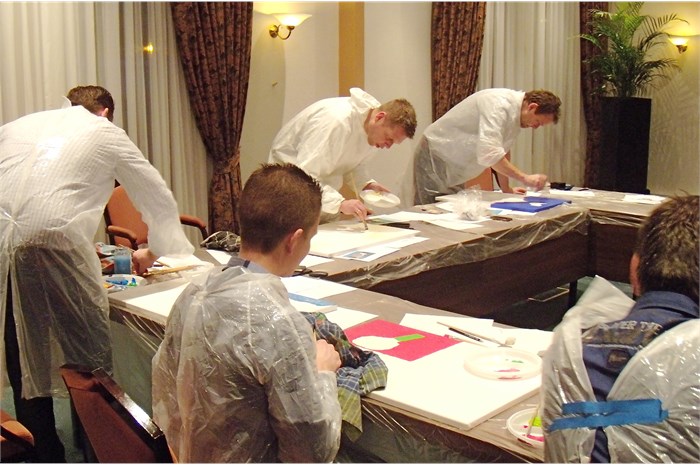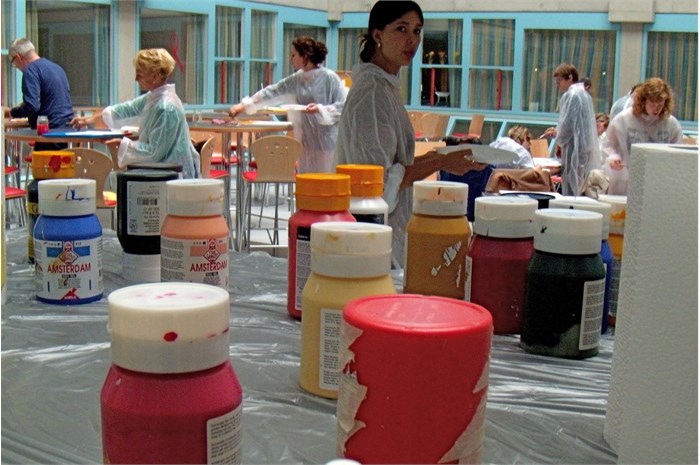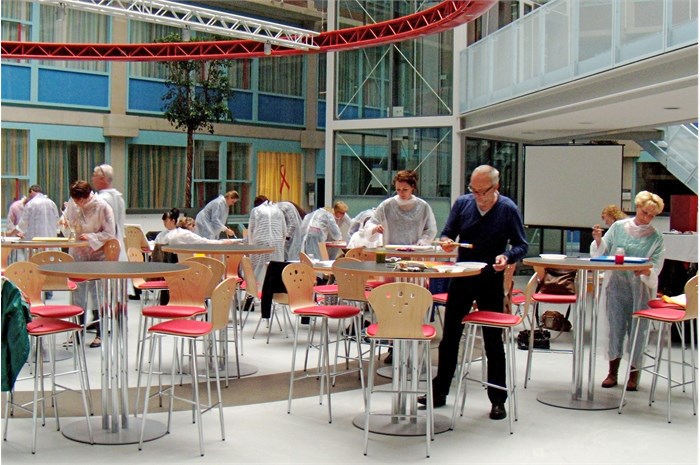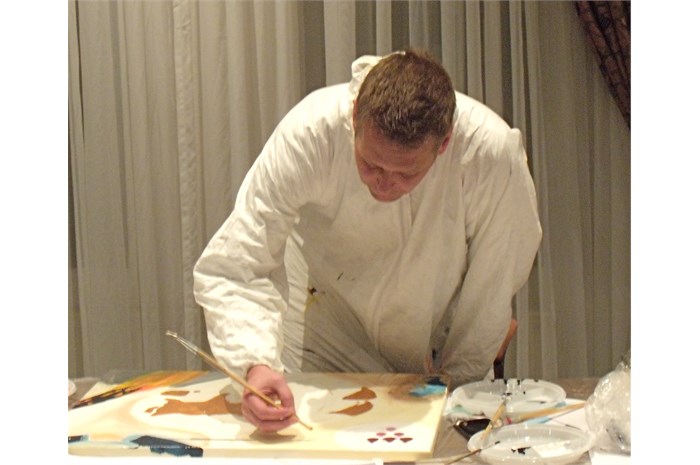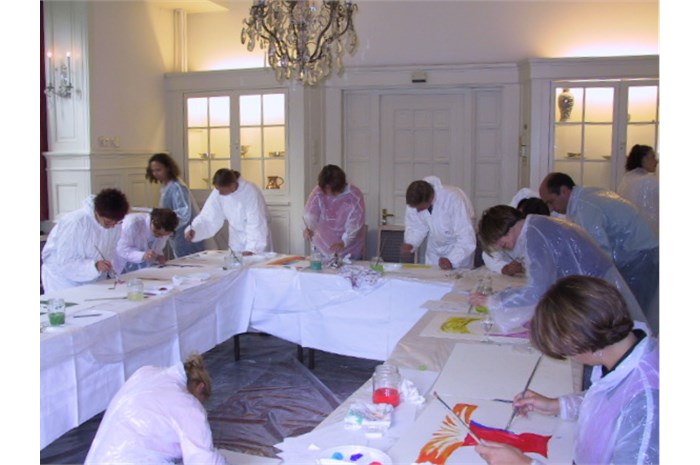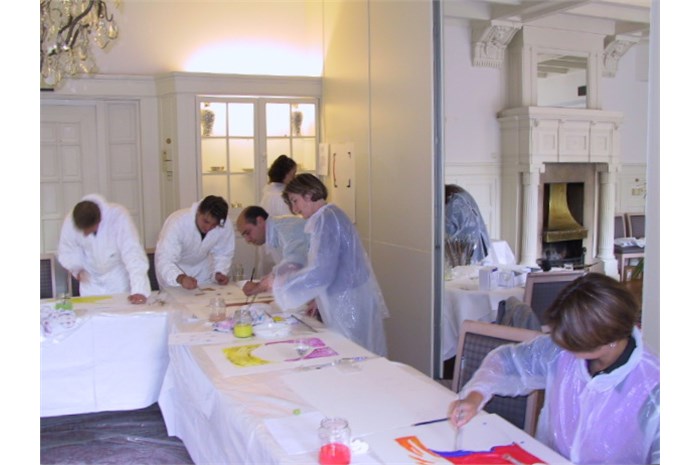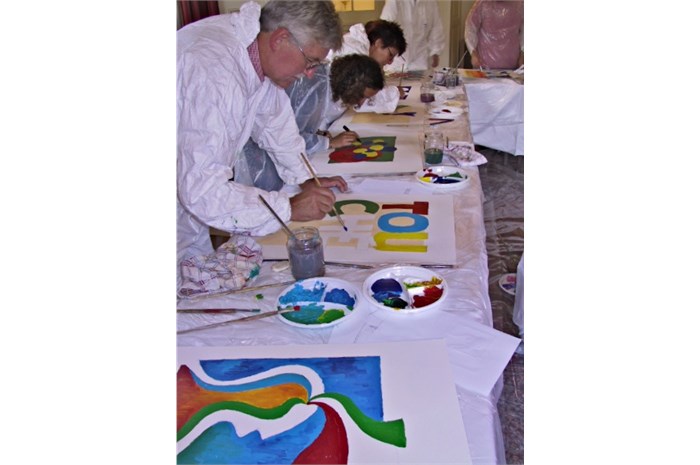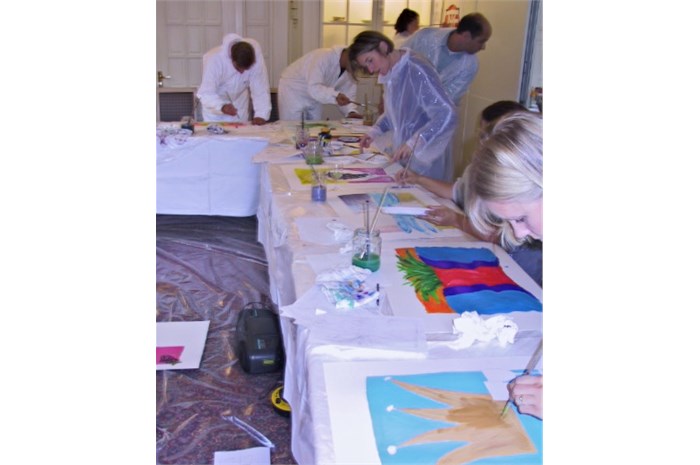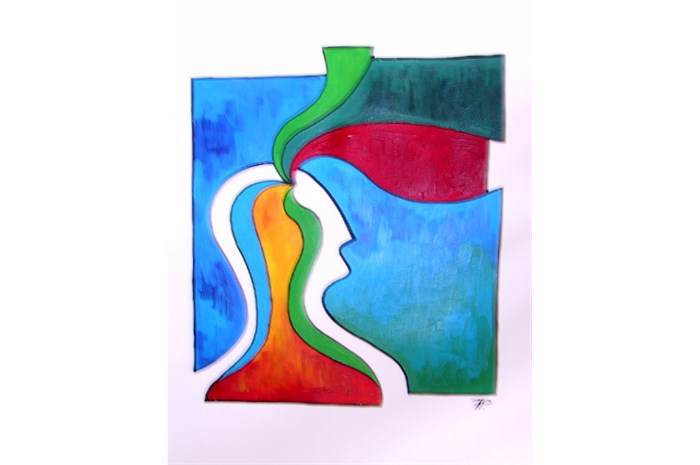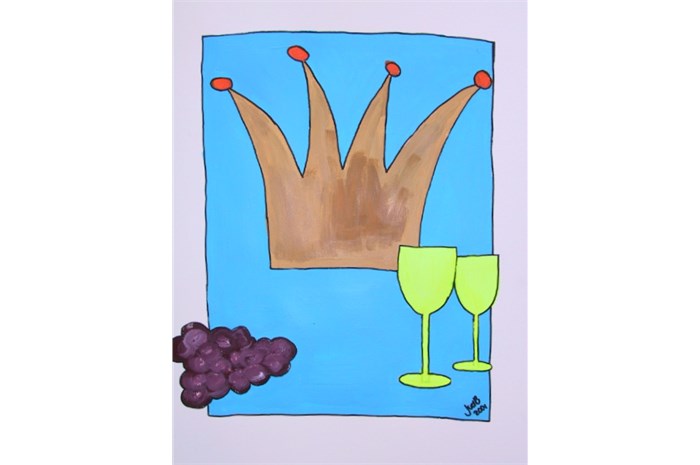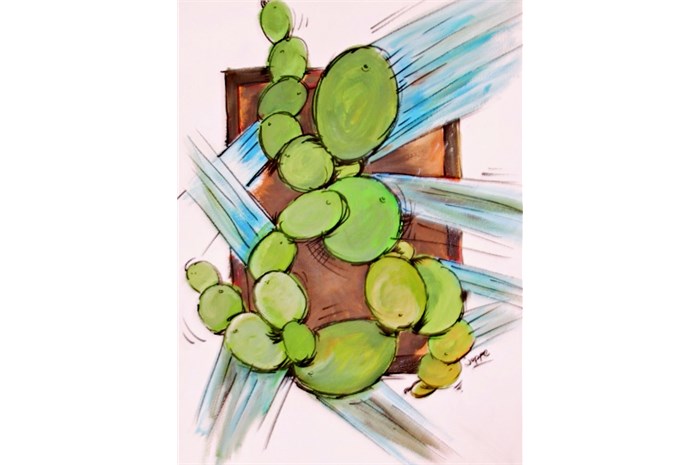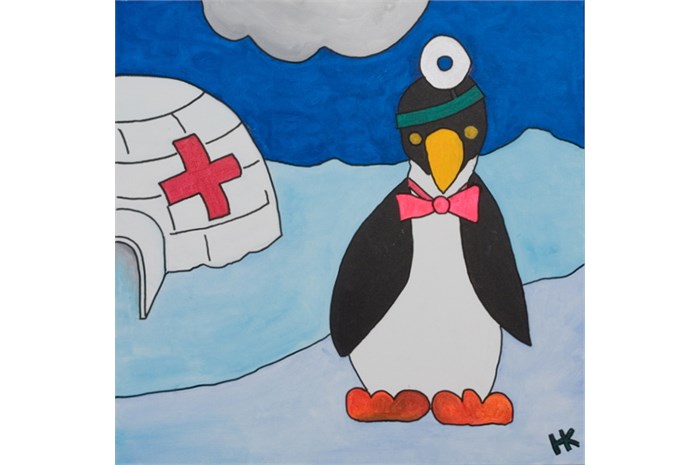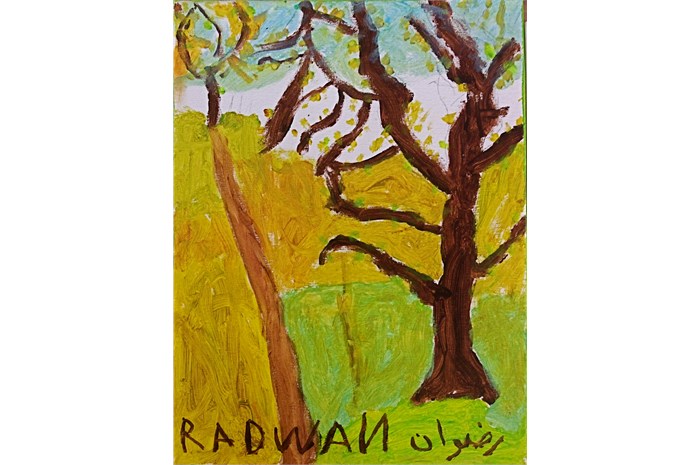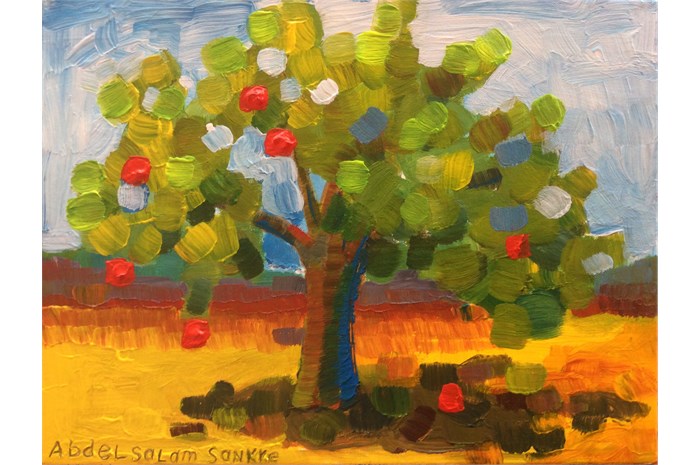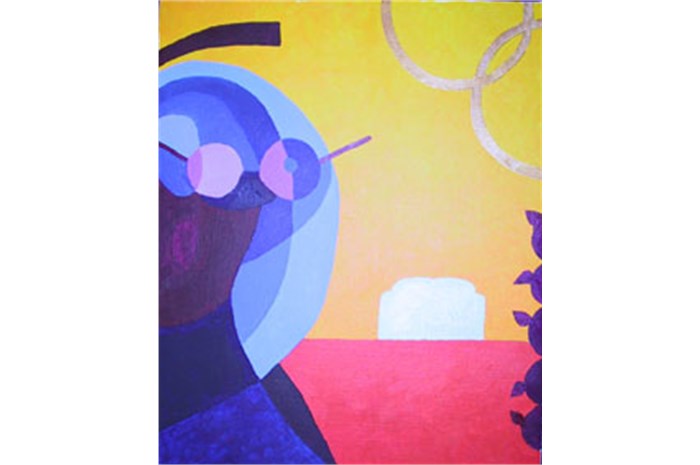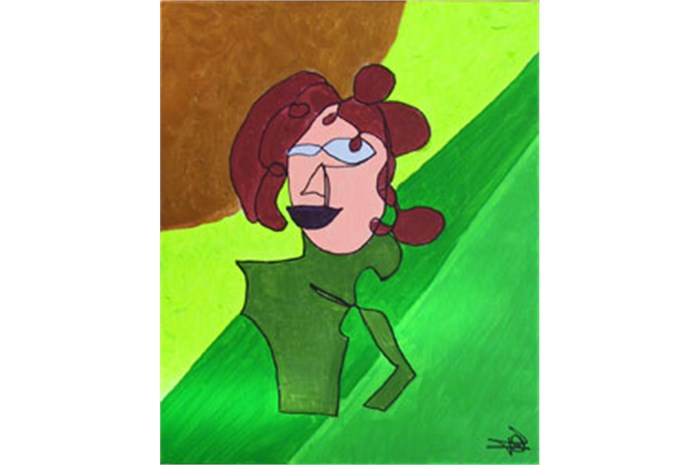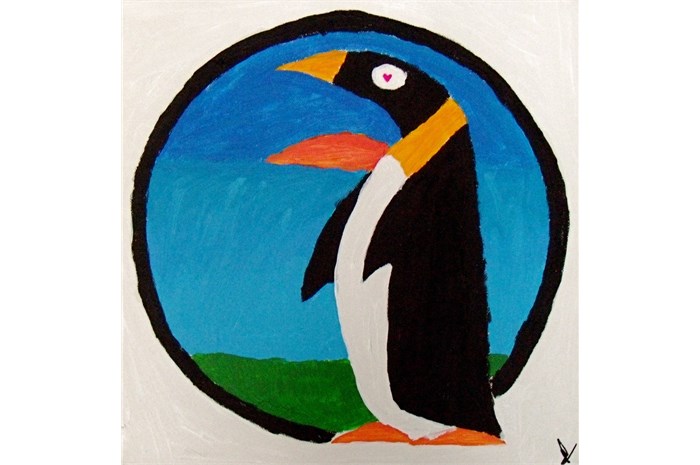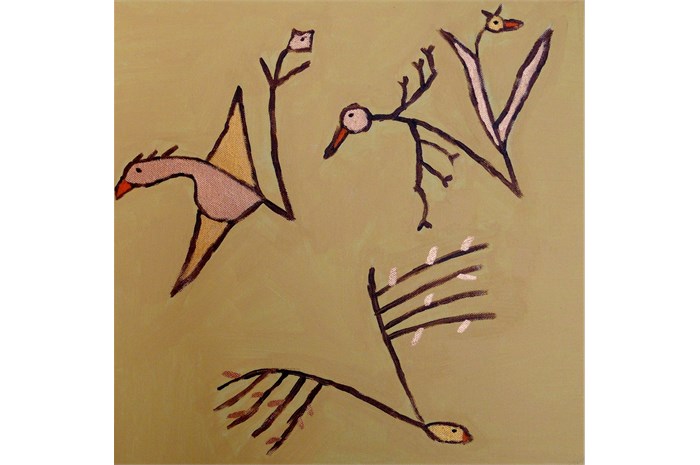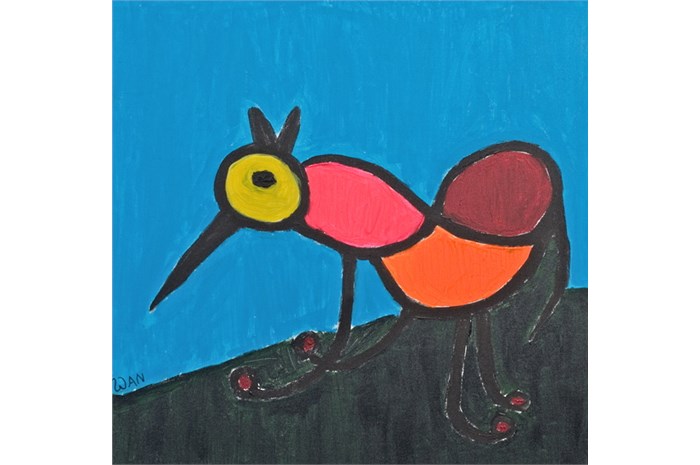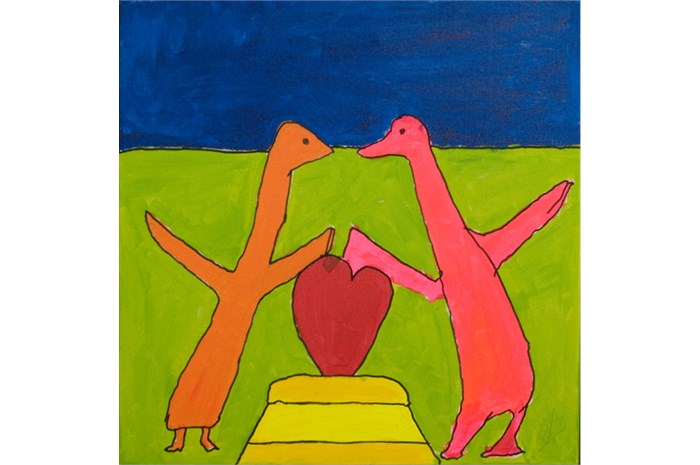 Painting lessons for adults and schildren
It is possible to follow painting courses at Ella's. It can be a painting workshop with a particular theme of 1 day or a more extended course of a number of painting days. The course material is focused on doing it yourself and the personal development of each participant. The classes are constructed in such a way that participants can further develop their painting independently at home. Varying experience levels of the participants are taken into consideration at the workshops and the techniques can be applied at all levels. Ella finds it a challenge to get everyone to learn!
Possible themes:
- Watch techniques; watching is the basis of painting; how does one look?
- Still life; how does one you compose?
- Looking through frames; what is and what is not.
- Technique; how does one paint with acrylics? How does one mix?
​- Colors; how do I mix colors.
- In between shapes; front- and background, the art of omission.
- Horizon; perspective, Landscapelines, on location.